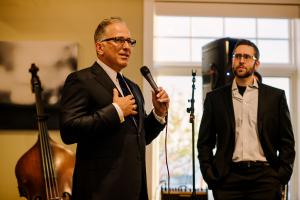 Mitch Yellen at the opening of The Pinery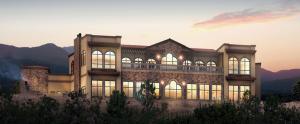 Mitch Yellen Invests Actively and locally such as The Pinery at The Hill
Investor, entrepreneur and CEO, Mitch Yellen, advises people to take control of their finances and not to follow Wall Street fads.
People should take control of their financial futures. Don't follow Wall Street fads, the odds are stacked in favor of insiders. "
— Mitch Yellen
COLORADO SPRINGS, CO, UNITED STATES, July 10, 2017 /EINPresswire.com/ — Everybody talks about making good investments, but very few people are confident in their abilities actually to do it. Many Americans struggle to understand the forces at work in the market, much less predict them and bet on them. As a result, the world is full of inconsistent financial advice and questionable investment choices. While these ventures have the potential to pay off, they could also lose lots of money for individuals and families.
In a new article, financial adviser Mitch Yellen outlines a new strategy for long-term investing and discusses the problems with many traditional methods. Yellen is a former securities representative for Park Avenue Securities and enjoys a reputation as one of the most highly-regarded businessmen in Colorado Springs. He has earned his stripes by deviating from the strategies commonly touted by financial advisors in the past, many of whom tell investors to put their money into the stock market.
Yellen discourages such methods in favor of self-directed IRAs, which allow investors to put their money into a variety of other assets. He asks individuals to consider using these programs to invest in local businesses that will make their money back for them, and to use a private reserve strategy to become their own "banks". Yellen and his partners have used such tactics in the past to develop several successful businesses—including the 24,000-square foot, $13 million Pinery at the Hill. The Pinery is a luxury event center and exclusive wedding destination that brings in millions of dollars each year.
Yellen wants investors to take control of their financial futures by being "creative" about where they put their money. He stresses the need to look beyond stocks and mutual funds for opportunities that will create real value and hopes that his ideas will empower a new generation of wealth creators to prosper in America.
Mitch Yellen
Mitchen Yellen
7193684999
email us here

Source: EIN Presswire